Wow - my last post was almost two months ago. This is pretty representative of the sewing activity lately, considering the move and all. There's been lots of unpacking, painting, organizing, cleaning...but not too much sewing.
Husband and I returned from an amazing performance trip in Costa Rica last Saturday, and I joyfully spent a marathon day in the sewing room making these babies.
Our new backyard! Also, COFFEE!
They're a hack between Closet Case Files' Ginger Jeans pattern and Simplicity 1373. I know, they're pretty much your basic high-waisted shorts. My body's 'Laurel-you-should-have-been-exercising-instead-of-painting' cushy bits have settled, leaving me less excited than usual about it being the warm short-bearing season of summer. [le sigh]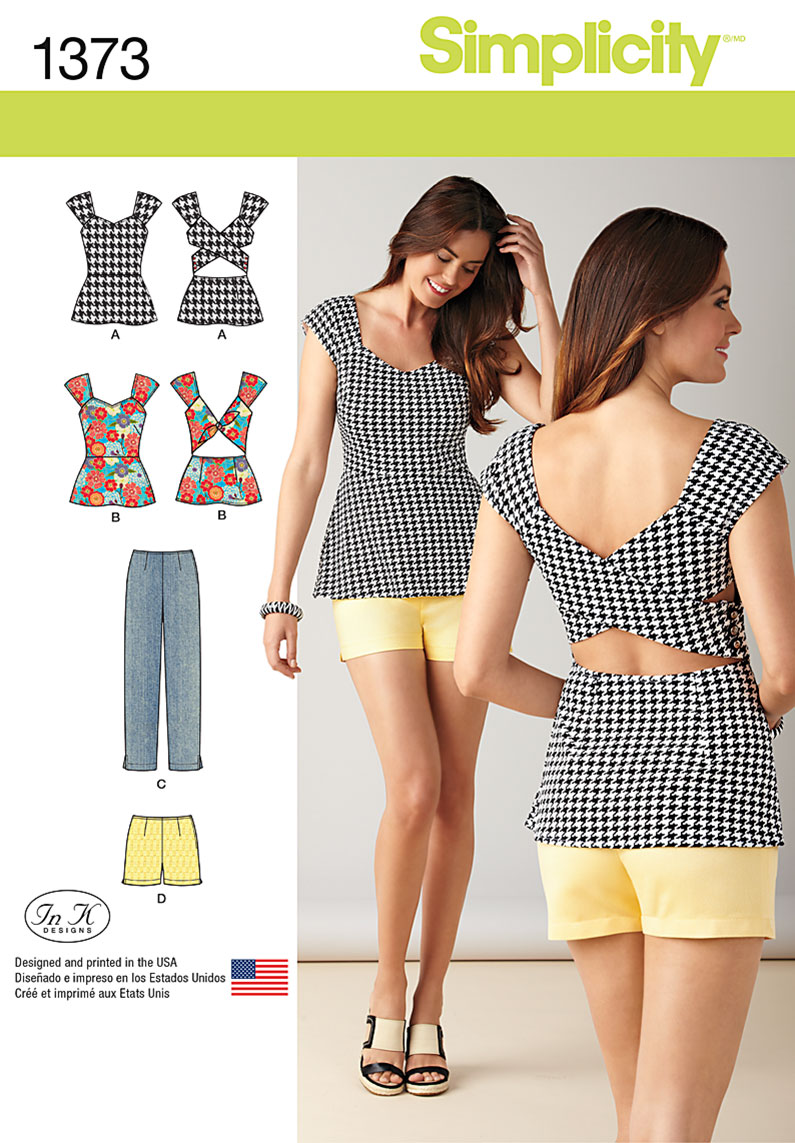 Essentially, I used Ginger from the waistband to the bottom of the front fly, and from there used the leg shape and cut from Simplicity 1373. I used the end of the crotch curve as my spot to hack the patterns, making for a rather seamless frankenpattern, if I can say so myself. The only other change was to omit the topstitching on the waistband; instead, I stitched in the ditch on the outside, catching the waistband facing in the process.
The fabric I used is a cotton twill, which worked really well for these shorts, as it's sturdy without being restrictive. The print is a bit crazy, and only after cutting into it did I realize that I needed to dodge giant circular bursts on buttcheeks and oval bullseyes on...other places. It was a print placement nightmare, and I don't love how they ended up, but I can deal with it.
And speaking of cutting, I cut the Ginger at a size 6 waistband, size 10 everywhere else, connecting to a size 12 Simplicity 1373. Such is life.
Back view. CRAZY PRINT. Should have thought a little harder about placement. Oh well.
A crazy back pocket on crazy back legs.
I used lightweight interfacing for the waistband, pockets, and fly front, which provides enough support without creating tons of bulk.
Kitty in the corner.
I included a pocket stay to help prevent food-baby tummy embarrassment. I used a leftover thin cotton to line the pockets, since the pocket stay is out of the same twill as the garment, to keep from creating front pockets that were backed by almost a quarter inch of fabric.
I will say this: I love the length of these shorts. They're not too long or too short. YES! I added an inch to the inseam of Simplicity 1373 before cutting, and that left me with a 4.25" inseam after hemming the legs. You know how when you sit in shorts and the top part of your thigh shows and it makes you self-conscious? (I know you know...) These are just long enough to cover that part of my leg while sitting, making this Laurel very happy.
I sewed in a pretty pink label.
And used a pretty button made in Poland for the front.
Husband helped me take pictures after breakfast. Leeloo cat helped, too.
The work going into settling the home is resulting in the desire to sew easy patterns in easy fabrics, so I anticipate most of my next projects will be cotton or some other non-slippery fabric. We're talking 3-piece dresses and simple skirts...somewhat of a change from my usual fare.
Looking forward to it :)