After poking my nose around on the internet I came across a pattern that's sweeping the sewing blog-o-sphere - the Nettie pattern, from
Closet Case Files
.
The Pattern
Nettie is a bodysuit and dress pattern. Perfect for high-waisted shorts and skirts, brilliant for the classroom (no accidental belly shots,
ahthankyou
), and super comfortable because you HAVE to make it in a knit. The moment I saw it I was hooked. In all honesty, I've made two bodysuits and a dress already, and have one more dress to make before I put Nettie away for a while.
Laurel's Version
Here's my first Nettie! Posing
ala
Esther Williams, at least in my imagination...
Nettie, being a knit bodysuit, has negative ease. I cut a size 8, as the instructions suggested, and it worked out fine. I made the short sleeve, midi-neckline version, with a medium-low back.
I can wear my strapless bra with this Nettie, which is AMAZING. Ever since I bit the bullet and spent $100 on a legitimate strapless bra I find myself wearing it even when I don't have to because it's that comfortable. I didn't know that was possible.
Focus, Laurel. The bodysuit pattern comes with an optional shelf bra for the front, which I added. It really helps keep a strapless bra secure. No worries about gravity pullin' that sucker down! I even practiced marimba for a few hours in this outfit and didn't have to fix the bra once. Yesssssss!
The Fabric
This particular knit is super stretchy, and the recovery isn't as good as I thought. In order words, it stretches and seems to lost some of its tightness. It was originally $20/yard - say whhaaaaaat???? - but I snagged it for $5/yard. I'm hoping that the wash will tighten her up again, but we'll see. I told ya I cut a size 8, even though I could have cut a size 6. The reason is because I really didn't want to deal with those pull lines you can get across the bust if a knit is too snug.
As husband took this photo he said "well, you can see the shirt but it's also like HEY LOOK AT MY BOOBS." We laughed and tried different angles. No matter what you see boobs. So...sorry.

You can tell the fabric doesn't pull, but the trade-off is that the shoulders are looser than I'd like. See that wrinkle under the armpit? - that's due to too much fabric. If I get too bothered I'll fix it, but seeing as I've already made another bodysuit and a dress from this pattern that's looking unlikely.
Check out those shorts!! I made them, too. There's two pleats on the front, two darts in the back, and a lapped zipper on the right side.
I am particularly proud of how well the shorts fit in the back. No lumpy butt, always a plus. To make these I simply modified a Simplicity pants pattern to be shorts:
Simplicity 4044
. I learned recently that it's out of print, but here it is.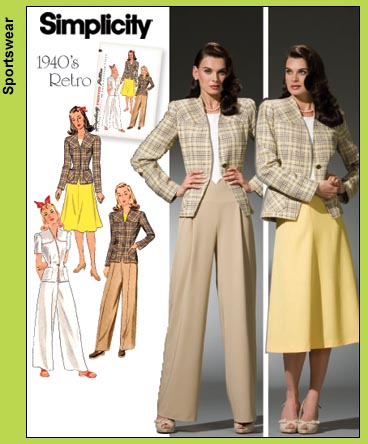 Looks like this pattern has been released several times, but most recently as #4044. I've previously made the skirt and the pants, both out of heavier wool-ish materials for winter, but my favorite version of this pattern thus far is the shorts. Without question.
They look really cute with tights and my tan, flat, slouchy boots in the winter time! And in all honesty, I made these in January! I've worn them several times since then. :)
Thanks, husband, for taking pictures. Again.
I'll be back soon with my other versions of Nettie! I've got 2 to share with you!
lovelovelove