For perhaps the first time ever I am excited about winter sewing.
Maybe it's the new proximity of a great, local fabric store or the recent acquisition of a serger that does it. I want to make sweatshirts, long sleeve dresses, and long sleeve tops.
But before all of that, I will work on husband's birthday presents. Though his birthday isn't until the 26th of this month, he is already reminding me of its looming presence.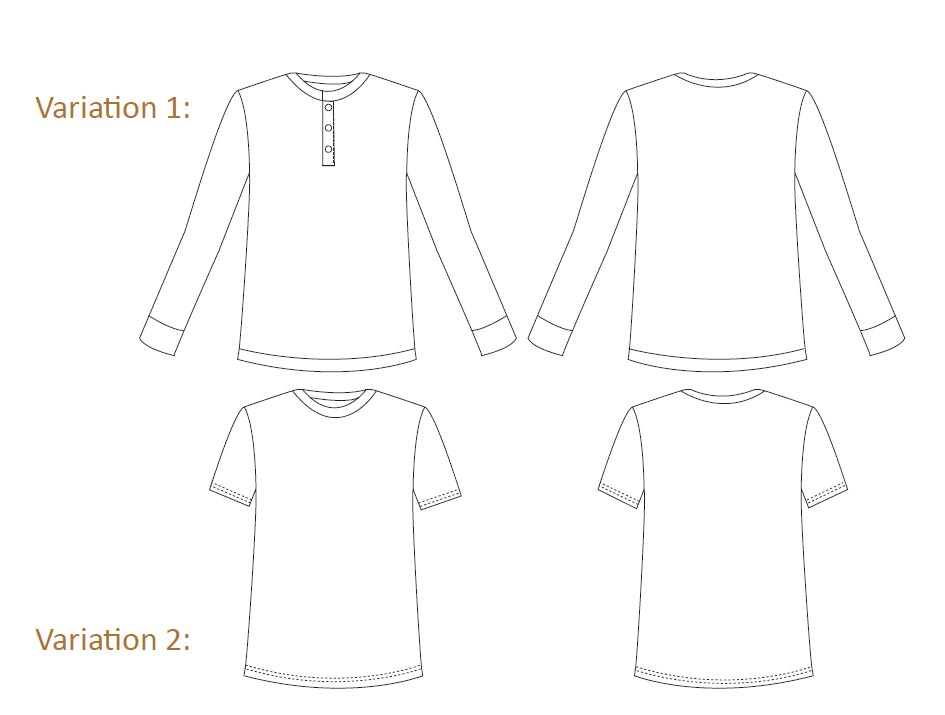 He will get Variation 2 of Thread Theory's Strathcona Henley, otherwise known as a regular t-shirt. :) But, this one will be made of organic cotton in dark heather grey.
In olive sateen I'll make him some Jedediah Pants. I'm looking forward to making these, as I think they will fit him well. I'll check some other blogs for pattern reviews, but I'm optimistic.
For myself, I'll make a sweatshirt based off of
Vogue 1389
. I'll cut a size larger than normal so it isn't as tight as it is in the photo below.
I also have plans to make some dress pants out of aubergine sateen based on McCall's 6757 as a starting point. I may end up reducing the flare a little bit to fit the hand of my fabric, but we'll see.
Those are my only planned projects, but I have many others in mind. All of this, and I'm thinking about trying my hand at upholstery... Why not, right?
My parents gifted me an old armchair when they bought new living room furniture. I did SO MUCH homework in that chair. I read SO MANY books in that chair. I am now knitting, crocheting, and spending quality time with my cat in that chair. But it's plaid. It's 10-years-of-use plaid. So, I've been watching lots of YouTUBE videos about upholstery to try to do it myself. It's an exciting thought, especially since I can choose a mix of fabrics that will all complement one another. :)
Now that the holidays are done, I look forward to getting back to some selfish sewing!!