It has been quite a while since I've shared some makes on the blog, mostly because I've been super busy! That's not to say there hasn't been sewing, as there is
always
sewing. Here are some of the exciting reasons I've been preoccupied.
I'm now
teaching at JMU
! It's nice to be in the academic environment again working with college level students, even if academia does have its fair share of "opportunities" right now.
A new chamber music project,
L+M Duo
, has officially launched and completed a debut tour in east TN: UT, Carson-Newman University, and Lincoln Memorial University. Our instrumentation is marimba and piano - and we both play each instrument, which makes for very interesting programming. Our next concert is in November in Chicago. Brrrrrrrrrr
We also got to visit with each of our families in August, which was a real treat. Love them all.
I also turned 30. :)
Now, back to the sewing...
How I've gone this long without making a maxi skirt that included buttons is beyond me, as I love both of those things.
For this project, Simplicity 8019, a re-release from the 1970s, was perfect. It comes with four marked lengths.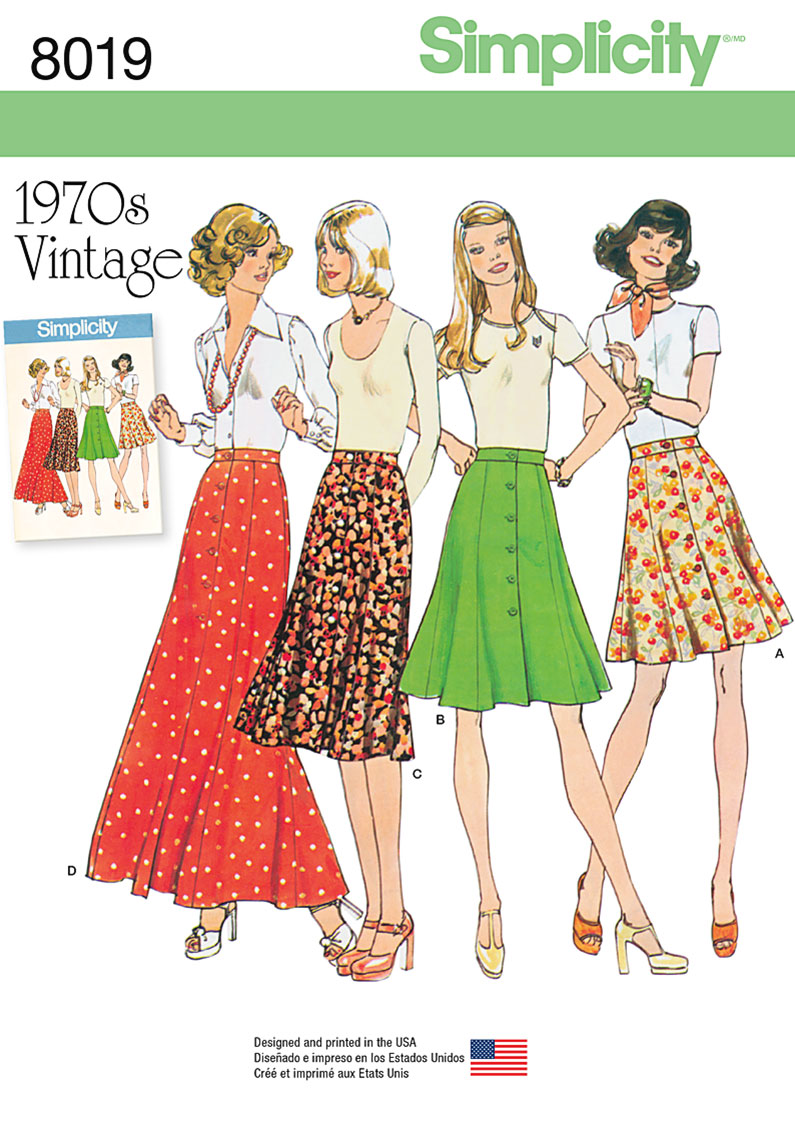 The fabric is a black rayon challis bought at my local fabric store -
woohoo
, support local business!
I made it for a double family vacation in Florida, and it fared well. I figured the humidity and a long skirt would be heavy, and while that was true, the tendency of every establishment to overdo the AC meant that I was actually quite comfortable. This skirt is also a great one for flying, for the same reasons!
Slight alterations were made, from size grading to skirt lengthening.
Future changes:
- add even more room around the front button band, as well as figure out how I want to tack it down
- shape the waistband and use a bit heavier interfacing
- lengthen the waistband to include a tab and button on the inside of the garment, as there's otherwise slight pulling due to the horizontal button holes
Surprisingly, the pattern doesn't mention stay-stitching or any type of top-stitching for the button band. Speaking of buttons...
The inside is done with all French seams, and the hem is a simple double hem, topstitched on the front.
The skirt works with a shirt tucked or untucked, which is great. I'll probably be making more of these, as it was an easy project once the
loooooooong
pieces were all cut out. You know how certain styles feel like that really suit different people? I've always loved long skirts. I don't think they have to only be formal or dressy, though that's when we see them most often. Nor do they have to be reserved for modesty only; in a fabric that moves, like rayon challis, they can be really flattering and attractive. And, due to the length, with the right styling they can be totally work appropriate.